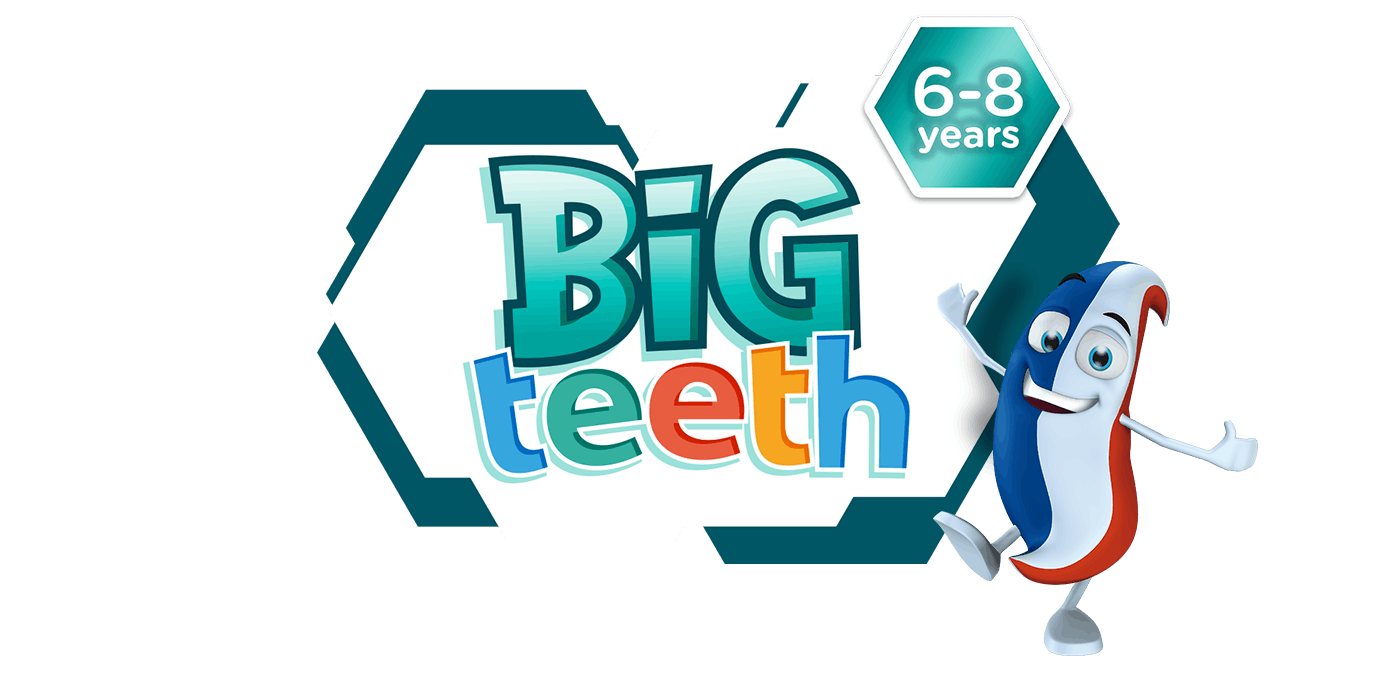 It's time to care for those big new teeth
Starting from around the age of 6 your child is going to have a mixed smile of little and big teeth with gaps in between. The enamel on your child's little teeth is 50% thinner than yours and new big teeth can take up to 3 years to reach full strength making them more susceptible to sugar attack which can lead to cavities.
Big Teeth is designed by dental exerts to help strengthen these new big teeth whilst looking after the last of the little ones.

Aquafresh Big Teeth Toothpaste
Specially formulated for a mix of adult and milk teeth this fluoride toothpaste is just what your little ones need to complete their smile.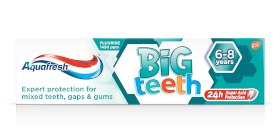 Aquafresh Big Teeth Toothbrush
With suction feet that make it easy to grab and a mix of bristles to clean little and big teeth, our brush is ideal to put kids in control of their smiles.

Aquafresh Big Teeth Mouthwash
Available in a choice of mint or fruity flavours our mouthwash completes the cavity fighting care for new big teeth.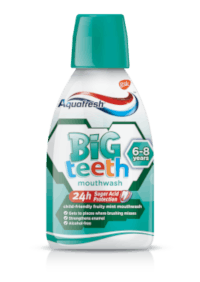 You can buy Aquafresh Big Teeth at..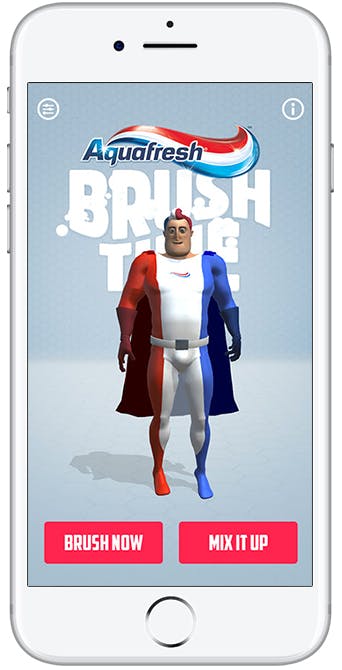 Helping kids brush for longer!
It's hard to hold their attention when brushing their teeth for two minutes…but necessary. Let's make it fun! It's very important we get brush time established as soon as we can because the habits we build now will last a lifetime.

Our app makes brush time, fun time! Start by picking a character, choosing a location and let the dancing take you through two minutes of exciting brushing.

By clicking the link(s) above, you will be taken to an external website that is independently operated and not managed by GSK. GSK assumes no responsibility for the content on the website. If you do not wish to leave this website, do not click on the links above.