Look after their teeth
in 4 easy steps
Brush twice a day for 2 minutes with a toothbrush and toothpaste specifically developed for your child's age*

Brush in a gentle circular motion making sure you clean all the tooth surfaces, and right up to the gum line

To limit the amount of times your child's teeth are exposed to sugar, try to limit any sugary food and drink to mealtimes

Take your child to visit the dentist for regular 6-monthly check ups

*In ROI it is recommended that no fluoride toothpaste is used for children under 2 years of age, unless advised by a dentist
New teeth chart
Your child will eventually have 20 little teeth, and later on
32 big teeth when their mouth has grown big enough.

All children are different and the first little tooth can appear as early as 3 months and up to as late as 12 months old, with lower middle teeth most commonly coming through first. At around 6 years old, your child's first permanent tooth will come through, which will need to your child a lifetime.
You can use the diagram to help you see when the little and big teeth will come through.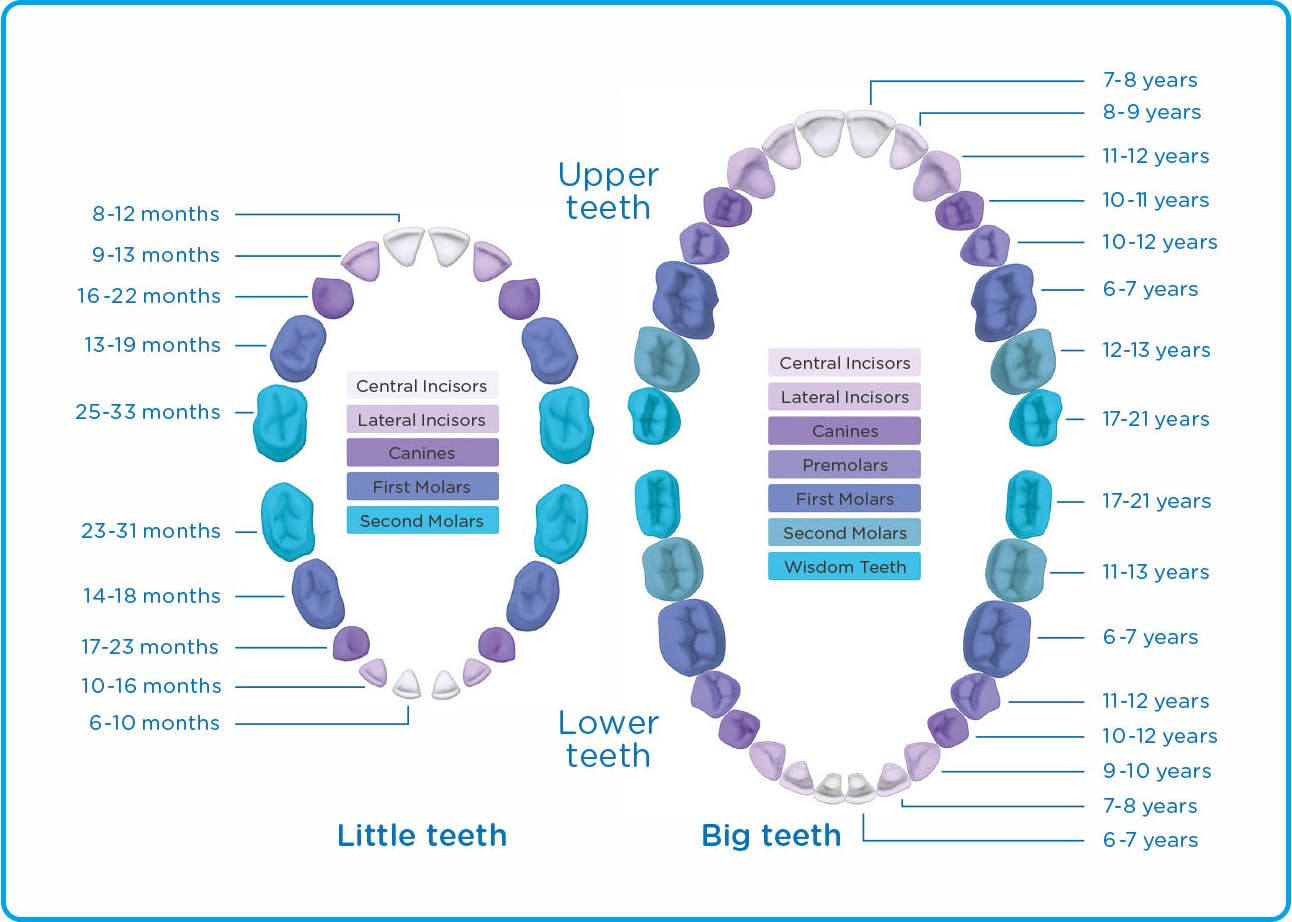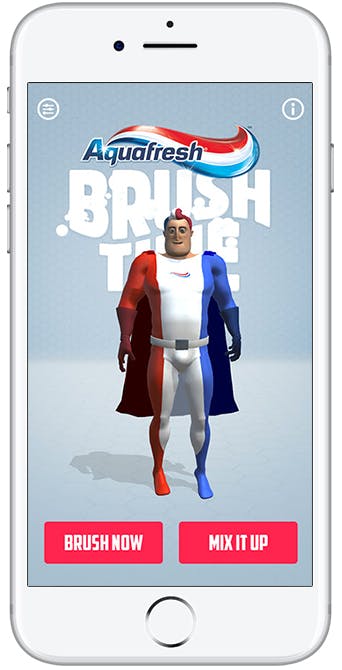 Helping kids brush for longer!
It's hard to hold their attention when brushing their teeth for two minutes…but necessary. Let's make it fun! It's very important we get brush time established as soon as we can because the habits we build now will last a lifetime.

Our App makes brush time, fun time! Start by picking a character, choosing a location and let the dancing take you through two minutes of exciting brushing.


By clicking the link(s) above, you will be taken to an external website that is independently operated and not managed by GSK. GSK assumes no responsibility for the content on the website. If you do not wish to leave this website, do not click on the links above.
From their first appearance, to when they go all wobbly and right up to when their permanent teeth arrive, we're here to make sure your little one's teeth grow up strong.