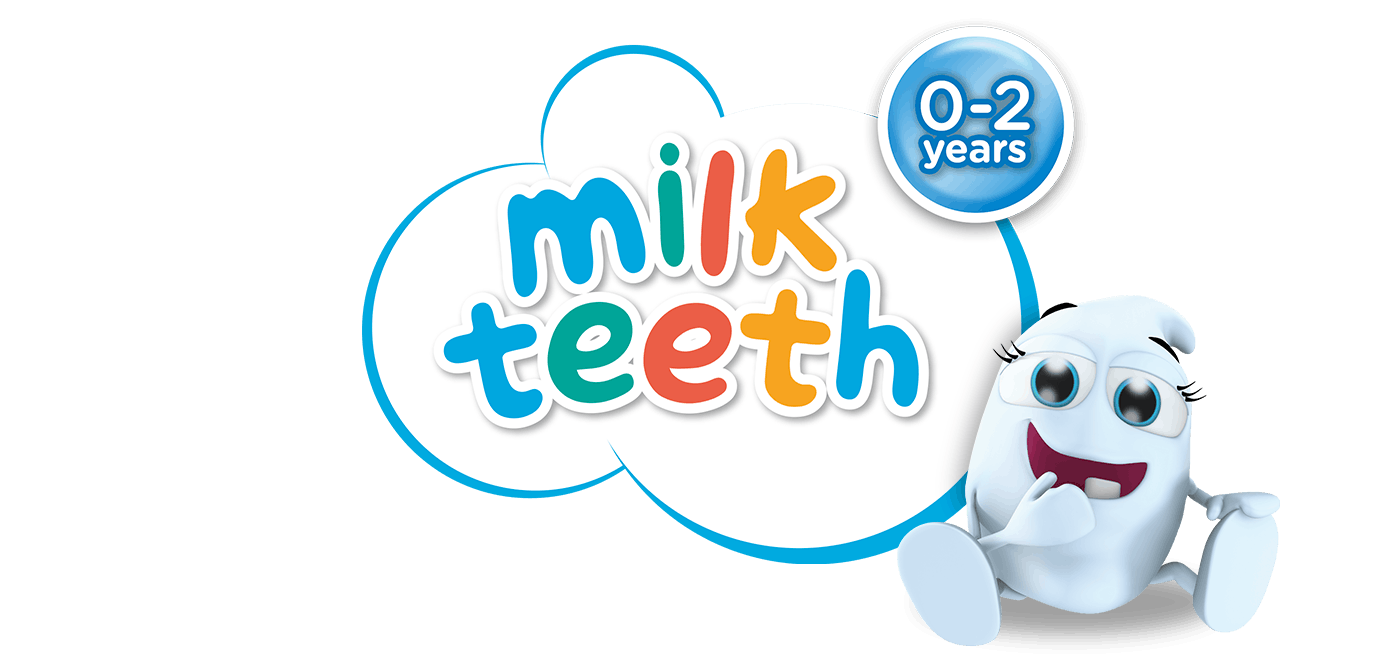 Their first milk teeth are arriving!
Your little one may begin with rosy cheeks and a drooling smile but before you know it you will see the arrival of 20 new milk teeth. All children are different so the first little tooth can appear as early as 3 months and as late as 12 months. When tiny milk teeth start pushing through, the enamel is thinner and more delicate than adult teeth, so extra care is needed to keep tooth decay in check as gently as possible.
Aquafresh Milk
Teeth Toothpaste
Our 0-2 years Milk Teeth toothpaste is tough on decay but gentle on brand new teeth. Use as soon as the first tooth pushes through to encourage strong and healthy teeth.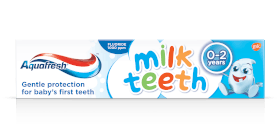 Aquafresh Milk
Teeth Toothbrush
With special soft multi-angled bristles our Milk Teeth brush surrounds the teeth, reduces damage to gums and is easy to handle.


You can buy Aquafresh Milk Teeth at..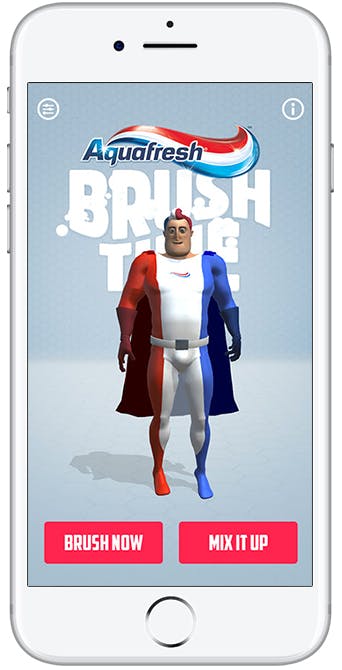 Helping kids brush for longer!
It's hard to hold their attention when brushing their teeth for two minutes…but necessary. Let's make it fun! It's very important we get brush time established as soon as we can because the habits we build now will last a lifetime.

Our app makes brush time, fun time! Start by picking a character, choosing a location and let the dancing take you through two minutes of exciting brushing.


By clicking the link(s) above, you will be taken to an external website that is independently operated and not managed by GSK. GSK assumes no responsibility for the content on the website. If you do not wish to leave this website, do not click on the links above.